Stupid Superman
Yet another reason why the Internet never fails me. In the movies, Superman was always the nice guy who saved the world from Lex Luthor and Zod. However, in the comics featuring Lois Lane and Jimmy Olsen,
Superman was a real jerk.
These are all real. They weren't Photoshopped, which was hard for me to believe at first. You can click next at the bottom, and it's amazing just how bad a person Superman really was to Lois and Jimmy. Take this one for example...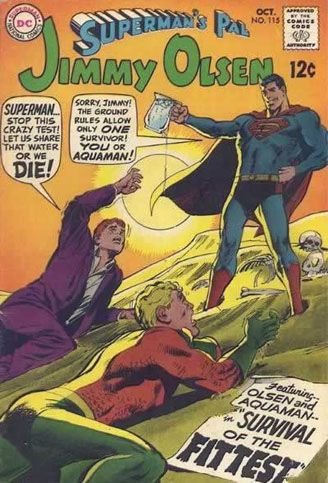 What does Superman think he is doing? Considering his penchant for torture, I'm sure the Bush Administration would love to have Superman on their team now.
There are more
galleries
that show just how weird some of the comic covers were.